Singing Telegrams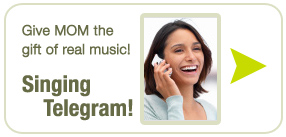 Give the gift of music and supportChicago Metro Chorus all at once with Singing Telegrams. The chorus gets together around Valentines Day and Mothers Day to call your special someone, and then sing a great song for them.
You choose from a list of songs that we do, submit the contact information and let us know what time is good to reach your special person, and they're in for a treat.
Fundraisers
Throughout the year we have a number of great fundraisers that you can come and check out.
Go to our facebook page for event details FACEBOOK